Generating and Scheduling a SA360 Conversion Report
This section provides instructions to schedule and export a conversion report from an SA360 Engine Account. The PMC conversion data will flow under an Engine Account in SA360 only once you have created an Engine Account for Perform Media in SA360 and shared the click tracker URLs with your Perform Media Partner Manager.
note
You can refer to this document for setting up a new Engine and generating click tracker URLs.
Below are the steps to generate a conversion report in SA360.
Login into SA360 using the link with your credentials.

Select the agency, advertiser, and engine account for which the conversion report has to be generated and click Apply.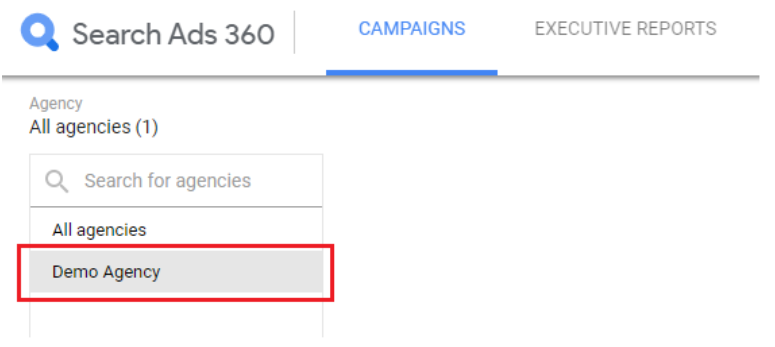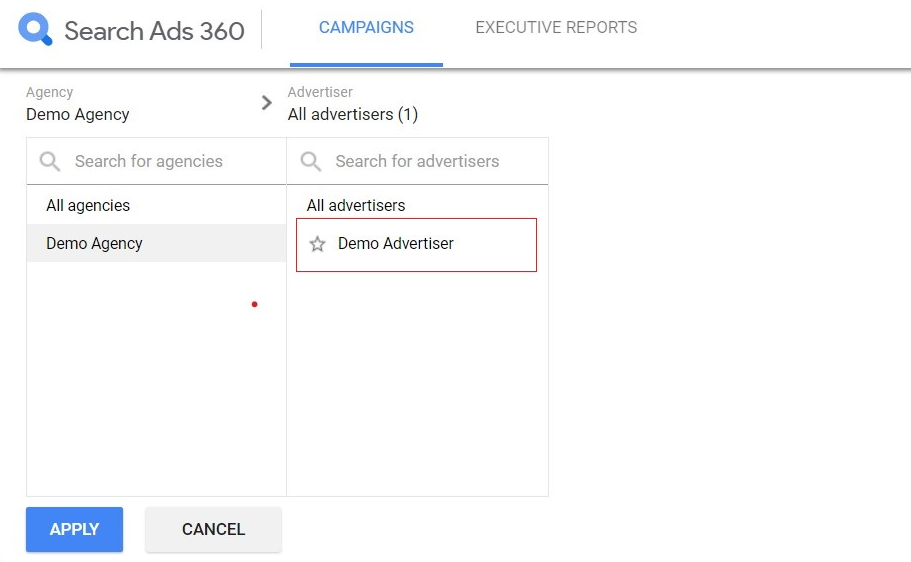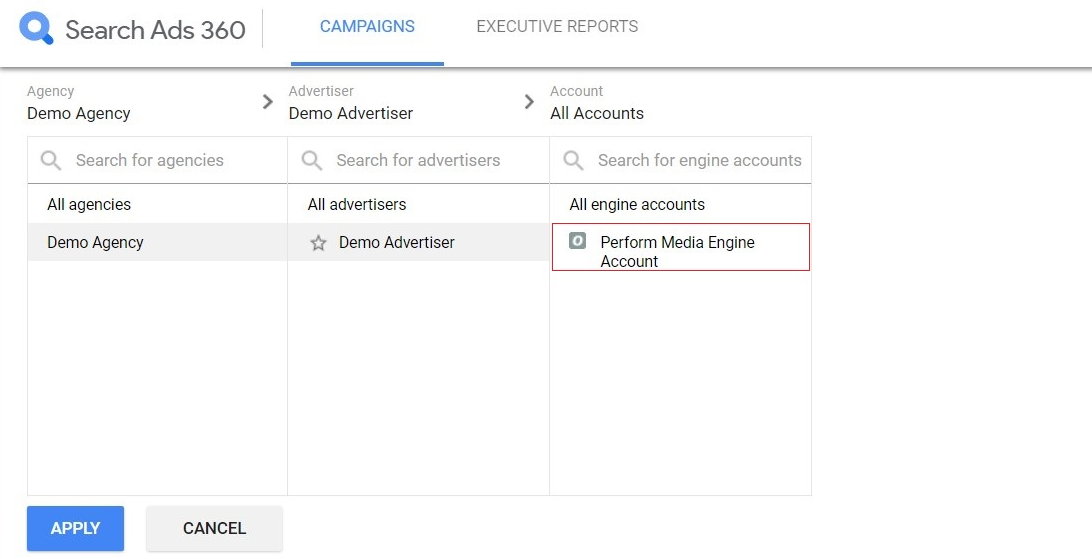 Select the date range for which the schedule needs to be set. We recommend setting up a schedule with the last 7 days data.
Click the download icon as seen in the example. A checkbox list should appear for downloading or scheduling the report.

Scheduling the report:

Select the Schedule Report option from the list and provide the following details.

Report Name: "Offline Conversion Ingestion – #AdvertiserName"
Scope: (Recommended option: Current Scope)
File format: As per the screenshot
Columns: Select any option available from the dropdown list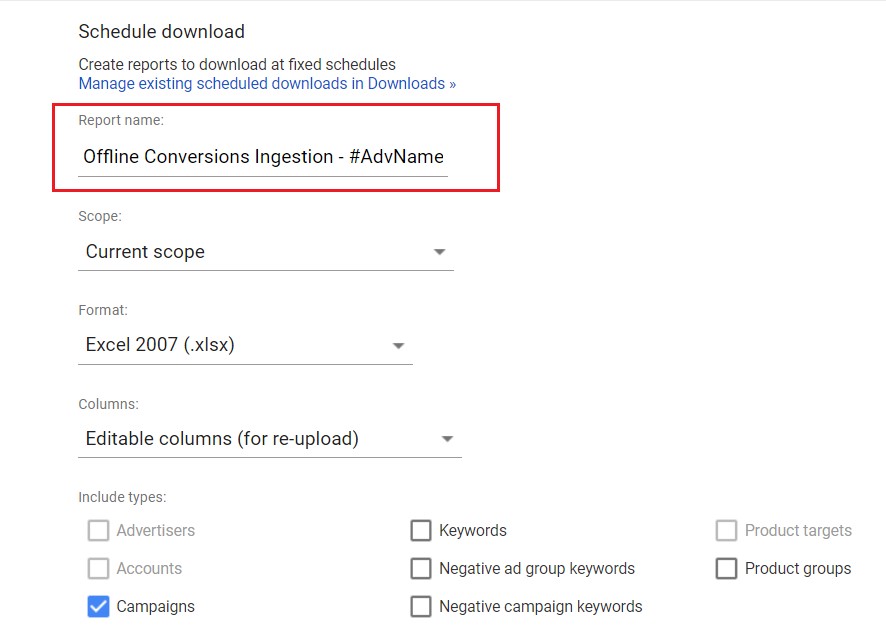 Scroll down to select the report type. Select Conversions and Visits options. Deselect the default Advertiser option.

Add the delivery information.

Delivery Email Address: conversions@performmedia.com
Timezone: Select the TZ as per your account.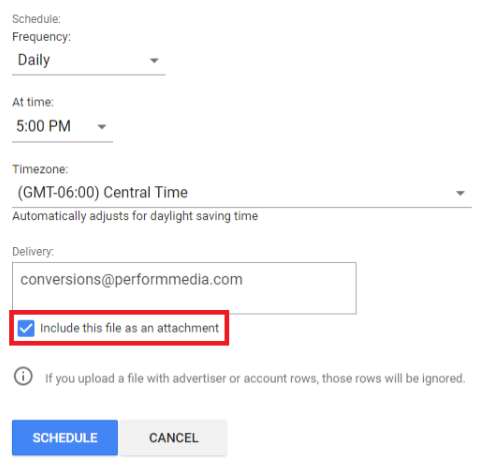 Select "Include this file as an attachment" and click Schedule.
Sharing the Details with Partner Manager​
Share a sample of the report, your conversion event information and the following details with your Partner Manager.
A downloaded example report.
A complete list of floodlight events counted as conversions and their corresponding weight.
The report sender's email address
The Email subject for the scheduled report. Please use "Offline Conversion Ingestion – #AdvertiserName"
Any conversion logic, rules, or modifications that need to be applied to report ingestion.