Get a List of All Floodlight Activities
note
Agency level or account administrator level access is required to access this page
Login into SA360 using the link with your credentials.

Select the agency and the advertiser for which the floodlight activities are create, and then click Apply.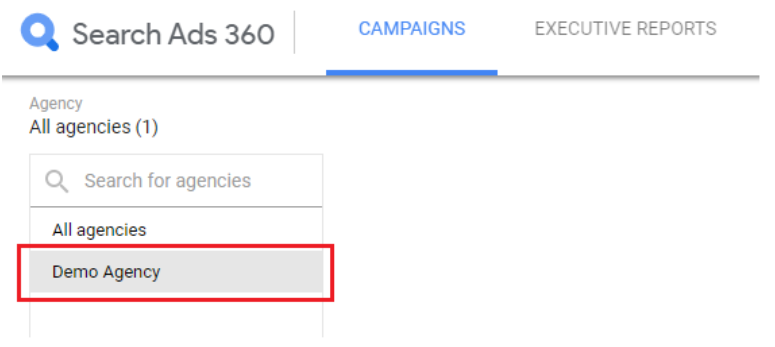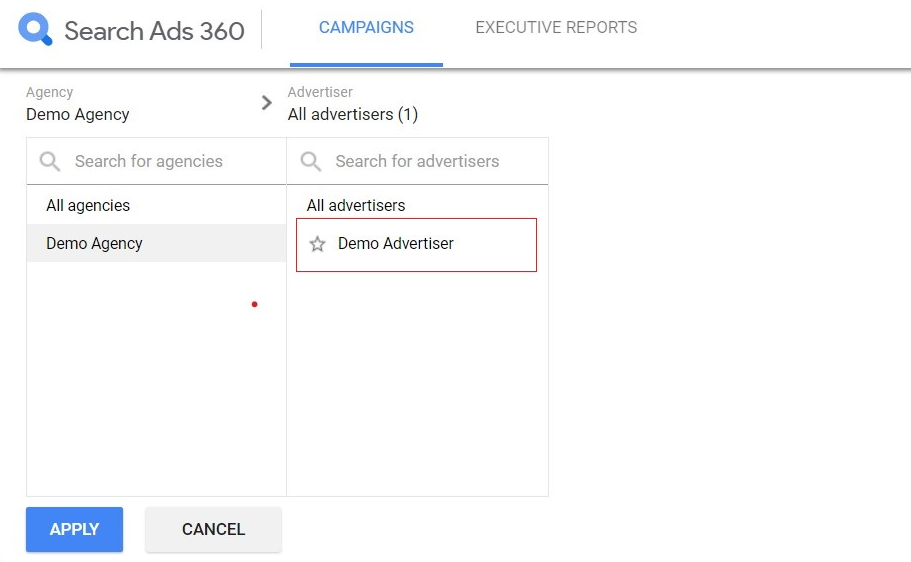 Navigate to the advertiser setting and click the Floodlight drop-down list.
From the drop-down list, select the Floodlight Activities option. The list of activities is downloaded.
Share the list with the Perform Media Strategist for them to optimize the campaigns based on the floodlight activities data.